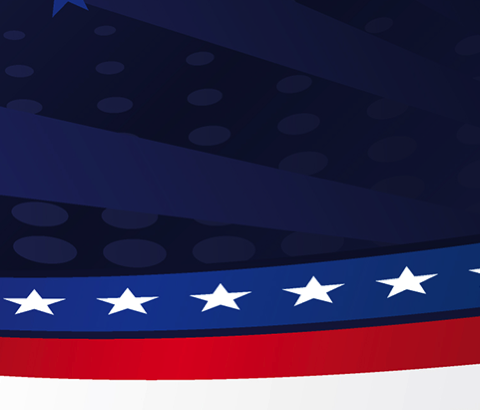 The mainstream media is no friend to President Trump. As he campaigns for reelection this year, here's your chance to get our *FREE* Patriotic Kids Gift Bundle to help your kids learn the truth about President Trump and his accomplishments in office! Our gift bundle includes "The Kids Guide to President Trump" and a very special "America Blasts Off!" issue of the brand-new EverBright Kids magazine, and you get them both for just $1 s&p each!
The Kids Guide to President Trump is unbiased and will help your kids learn everything there is to know about our president, from his election in 2016 and his greatest accomplishments as president, to his 2020 reelection campaign. As an added bonus, we're giving you unlimited access to the "Great Again: Restoring Faith In America" streaming video and digital workbook from Learn Our History!
What's more, the special issue of EverBright Kids magazine will help your kids celebrate America, and enjoy oodles of great content and activities that will keep them entertained for hours!
As part of this special offer, your kids can look forward to a new Kids Guide covering an important topic for kids about once a month, including an accompanying streaming video lesson and digital workbook, all for just $15.95+$4.95 s&p. Plus, we'll send your kids a new issue of EverBright Kids magazine each month for only $5.75. You can cancel at any time. And, if you're not 100% satisfied, let us know within 90 days to receive a full refund of your purchase price.
This special offer is only available while supplies last, so why not give your kids a gift they're bound to enjoy? Order this exclusive Patriotic Kids Gift Bundle now!
"I ordered this for my daughter who's in the fifth grade. She studied the Trump presidency in school, but her lessons were biased like the media. The Kids Guides and video lessons are great! And she just LOVES the Everbright Kids magazine!! What a wonderful package! She looks forward to both each month—Thank you!"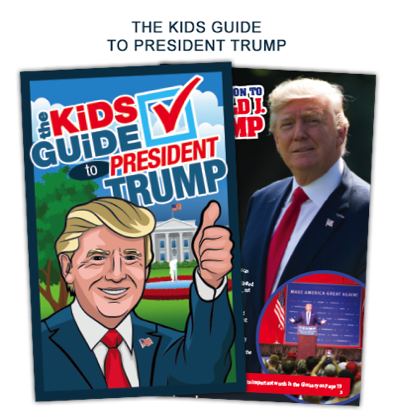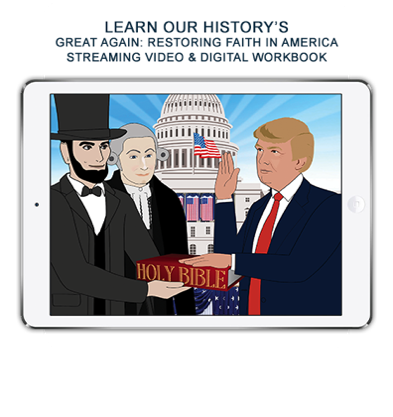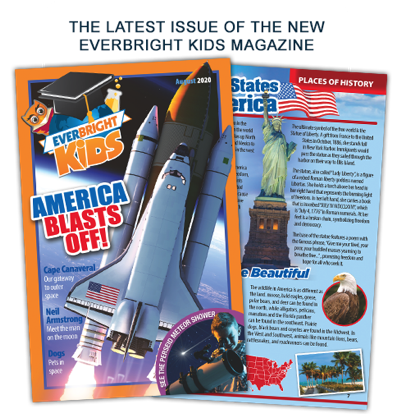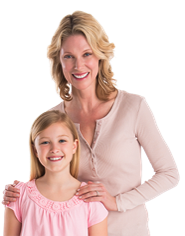 GIVE YOUR KIDS A PEEK INSIDE
THE TRUMP PRESIDENCY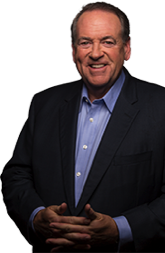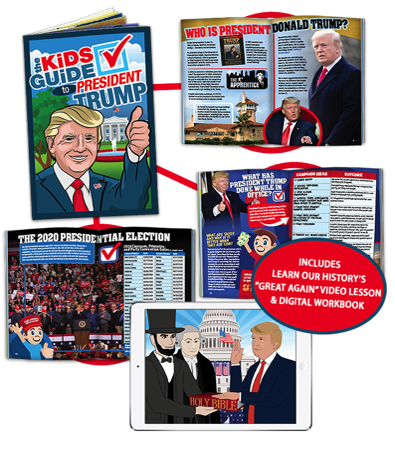 HERE'S EVERYTHING YOU GET
WITH THIS FREE GIFT BUNDLE!